In the first decade of the 2000s, HBO was undoubtedly the king of TV drama. No other channel came close to the quality of its programming.
The Sopranos ran from 1999 – 2007, and The Wire was on from 2002 – 2008. Those two shows are considered by just about everyone as two of the finest dramas ever made, and many even consider them the two best TV shows of all time.
During that decade HBO also put out other standout dramas like Deadwood (2004 – 2006), Six Feet Under (2001 – 2005), and the last few seasons of Oz (1997 – 2003).
But all those shows are over now, and HBO has struggled to replace them with content of equal quality.
Oh sure, HBO has had a couple good dramas since 2010. Games of Thrones, which debuted in 2011, has managed to hit that sweet spot of being entertaining enough on a surface level to bring in a lot of viewers and also narratively complex enough to be a critical darling (it received a 91/100 Metacritic score for Season 5, 94/100 for Season 4, 91/100 for Season 3… you get the drift).
In addition to Game of Thrones, HBO ran the first season of True Detective in 2014. The combination of Matthew McConaughey and Woody Harrelson turning in career-best performances and Cary Fukanaga directing every episode (if subtitles don't bother you, check out his 2009 feature Sin Nombre when you get a chance) made for a stellar season of television.
Fukanaga is known for his long takes, and when he first signed onto True Detective he started scouring the script for the perfect place to use his signature technique. He decided on this scene, which is already considered (and rightfully so) one of the most intense sequences in television history.
But those two shows have been the exception rather than the norm lately.
Consider, for example, the second season of True Detective. It was a disaster. Even in that first season, the writing was the least-impressive aspect of the show. The very last scene of Season 1 left a bad taste in a lot of viewer's mouths, as even the excellent acting and direction couldn't compensate for that god-awful dialogue.
This was an unfortunate sign of things to come in Season 2. True Detective is an anthology series, so there's a new cast every season. That meant no McConaughey and no Harrelson this time around, and Fukanaga was gone as well.
The only constant was creator Nic Pizzolatto's writing, which was pretentious and overly dark. The lack of entertainment value could have been excused if it was interesting on an intellectual level, but it wasn't. Sometimes Season 2 was even The Room level of so-bad-it's-good hilarious, with ridiculous lines such as "It's like blue balls of the heart", "Your compensatory projection of menace is a guarantor of its lack", and "Never do anything out of hunger –not even eating."
Season 1 of True Detective got an 87/100 Metacritic score. Season 2 dropped to 61/100. I don't believe I've even seen reception to a show change so drastically in such a bad way in the span of just 2 seasons.
And then there's Vinyl, which debuted this year.
Now, Vinyl had all the makings of a hit. The setting of the 70's music industry was sure to appeal to middle-aged TV critics. The showrunner was Terence Winter, who wrote 25 episodes of The Sopranos and created Boardwalk Empire (despite featuring some of my favorite actors like Steve Buscemi and Michael Shannon, I never could get into that one). Bobby Cannavale, who has more than enough charisma to carry a show, was tapped for the lead role. None other than Mick Jagger and Martin Scorsese signed on as executive producers, with Scorsese even directing the pilot.
And the average critic score of the first season was… about 7 out of 10. That's a pretty good score for the average show, but the expectations for Vinyl were quite high considering the talent behind it. The general consensus is that Vinyl is well-crafted visually and the performances are good enough, but the plot and dialogue leave much to be desired.
On April 8th, HBO pushed Winter out of Vinyl and installed Scott Z. Burns as the new showrunner, perhaps as a response to the more tepid than expected critical reaction (the ratings weren't great either). Winter himself cited "creative differences".
In the past few years, HBO just hasn't been the channel to turn to for the very best in TV drama. That channel has been FX.
In 2010, FX gave us Louie, which is a (great) comedy series first of course, but there's also a profound emotional weight to most episodes. And there are some arcs, like the 2-part flashback of teenage Louie stealing triple beam balance scales from school and trading them to his drug dealer for weed, that don't bother much with attempts at comedy at all.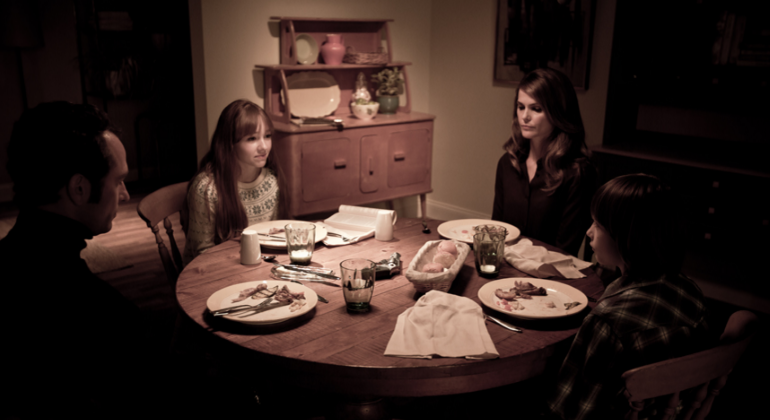 In 2013, FX rolled out the Soviet spy drama The Americans, which has grown more engaging with each passing season (Season 1: 78/100 Metacritic score, Season 2: 88/100, Season 3: 92/100, Season 4: 95/100).
When I heard that FX was adapting Fargo (one of my favorite movies) for TV in 2014, I thought it was an awful idea. My misgivings proved to be unfounded, as both seasons of Fargo (despite having different stories and actors in each season, another anthology series) have been some of the best television I've ever watched (the critics concur – Season 1: 85/100, Season 2: 96/100).
And then this year I heard FX was adapting a book about OJ Simpson's murder case for the small screen, and again I thought the network was making a mistake (by this point I should have known better than to doubt FX). I tuned into the pilot mostly to laugh at Ross from Friends act like Robert Kardashian, but the show turned out to be just about flawless. The People vs. OJ: American Crime Story is truly outstanding (90/100).
HBO's drama problem is exasperated by the fact that HBO costs $15/month, while FX is included in most basic cable packages.
Even if HBO and FX were equivalent on the drama quality front, that'd be a hard sell. But with FX being significantly better, it's especially difficult to justify the $15/month, $180/year cost.
To its credit, HBO is doing much better with comedies. Veep and Silicon Valley are pretty funny, especially the latter, and both are returning with new seasons this month. So HBO's got that going for it, at least.