If you have been following the news, you might already know that DISH Network has been seriously ramping up their DISH deals and offers for satellite TV in the second half of 2022. And for good reason- Over-the-air and streaming services have done nothing but grow over the past few years. Satellite providers must become more competitive as a result.
Now is the best time ever to get DISH TV!
New customers who click the DISH Network promotional link or call the phone number below can choose one of the new deals available this month. The promotions found on this page are guaranteed to get you the best DISH pricing available anywhere. The offer below is valid for a limited time only.
October 2022's Best Dish Network TV Deal
New customers this October can sign up for DISH Network TV service for only $69.99 per month total price. This DISH Network deal grants you access to over 190 channels.
DISH Network Deal Also Includes:
FREE $100 VISA Prepaid Reward Card!
FREE 30+ Premium Channels! HBO, Cinemax, Showtime, Starz, and DISH Movie Pack, Free for 3 months.
FREE Professional Installation! Most companies charge extra for setup and professional installation.
FREE Stuff! Free Voice Remote and Free Hopper Duo Smart HD DVR included.
FREE HD for Life! Includes all the Most Popular DISH Channels.
FREE Netflix Integration!
2-Year Price Guarantee!
With DISH TV there are absolutely no hidden charges on your bill. Sign up for $69.99 and that's all you pay each month. Read on to learn more about the benefits of DISH Network satellite TV service.
Click to sign up for DISH Network online, or call (844) 558-4431 to sign up by phone.
DISH TV Technology
Satellite service can seem very similar to cable. They typically offer the same selection of internet, TV, and and phone. However, that unto itself speaks to satellite's success and growth. Initially a fallback for areas without cable access, satellite TV's regional markets now overlap with cable companies.
Watch Video: DISH Voice Remote with Google Assistant
DISH TV Packages
Subscribers can order DISH promotions and service packages individually or in bundles. Like other providers, subscribing to multiple services typically leads to discounts. DISH Network users can also customize their TV packages to accommodate service upgrades.
DISH TV Core
Satellite TV traditionally offers more channels than cable. DISH Network is no exception. Channels themselves also run the gamut, with plenty of options for each type of viewer. Unlike other TV providers, DISH TV actually has a more conservative channel setup.
Viewers cannot customize their channel packages, at least beyond adding premium channels. Pricing is also adjustable based on credit qualification and subscription length. As a general rule, 1 or 2 year plans cost less per month and are a better value.
All "America's Top" TV packages include 1 year of FREE HBO!
America's Top 120 Plus
DISH's basic TV package has 190 of your favorite channels in actuality. Those familiar with cable will recognize plenty of channels across genres. Satellite TV, the basic DISH TV package also includes a combination of new channels that cater to niche interests. Our featured Dish TV Deals above include this bundle for only $84.99.
News: Options like CNN, CNBC, C-SPAN, WGN, and FOX are all available. The America's Top 120+ also features some rarer options, including Newsmax.
DISH Movie Pack: FX, IFC, Hallmark, Lifetime, Disney, AMC, Reelz, TV Land, and USA all come with DISH's basic package. Other channels include Freeform, getTV, and Velocity.
Entertainment: MTV, Spike, Syfy, E!, Cartoon Network, Nickelodeon, Destination America, CMT, and Comedy Central all make an appearance.
Education: Viewers can enjoy the Food Network, Discovery, Home and Garden, History, TLC, and the Travel Channel. The are some less common channels too, like NASA, Destination America, and ARTs.
Sports: Big Ten, Fox Sports, and ESPN are some examples of sports channels. More notably, viewers can also access free premium channels like MLB Extra Innings, NBA League Pass, and NHL Center Ice.
America's Top 200 Plus
DISH's next tier of channels offers more diversity. Surprisingly, however, some are standard on most cable packages. The inclusion of these generic channels at this level, rather America's Top 120+ package, is a little lopsided.
In turn, however, DISH TV also offers a number of channels that other cable providers charge for individually, including sports channels like NFL Network. Going month-to-month with this option costs $94.99.
News: BBC America
DISH Movie Pack: Bravo, Esquire, Hallmark Movies and Mysteries, Sundance
Entertainment: BET, Boomerang, Discovery Family, Disney Jr., Disney XD, Game Show Network, Viceland, Oxygen, Teen Nick
Education: Cooking Channel, FYI, Investigation Discovery, National Geographic
Sports: CBS Sports Network, NFL Network
Click to sign up for DISH Network online, or call (844) 558-4431 to sign up by phone.
America's Top 250 Plus
DISH's third tier offerings is their largest TV package. Niche channels are plentiful and there are some additional international options for those with the interest. Most notable is the entire Encore package's inclusion. That alone adds eight more movie channels to select from.
Of course, America's Top 250 package also includes near every channel from DISH's lower tiers. The month-to-month price guarantee rate is $104.99.
News: Bloomberg Television, The Blaze
DISH Movie Pack: The entire Encore package, Fox Movie Channel, MoviePlex, The Movie Channel
Entertainment: American Heroes Channel, Chiller, Fusion, Great American Country, VH1 Classic
Education: National Geographic Wild, RFD-TV, Smithsonian Channel, Z Living
Sports: Bein Sport, Fox Sports 2, Ride TV, Tennis Channel, SEC Network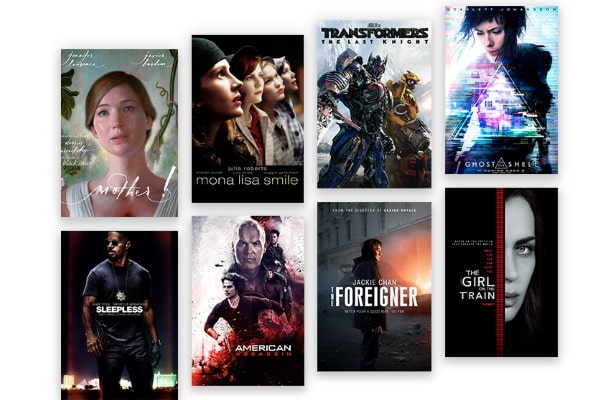 Free Premium Channels Packages
Current DISH Network promotions offer 3 months of free premium channels. That's big news if we consider the savings. Like other service providers, DISH Network can charge a hefty fee for each premium channels package. Here's a breakdown of the a-la-cart pricing for premium channels on DISH Network.
HBO: $15 mo, 9 channels
Showtime: $15 mo, 9 channels including Flix and The Movie Channel
Cinemax: $10 mo, 6 channels
Starz: $10 mo, 8 channels including Encore
DISH Movie Pack: $10 mo, 20 channels including Hallmark, Encore Suspense, FXM, and MGM
Epix: $7 mo 4 channels
Encore: $6 mo, including
Sports Packages
DISH Network also offers sports packages for diehard fans. While worthwhile, plenty actually show up in the America's Top 200+ and America's Top 250+ Core TV packages. Some are exclusively add-ons, however, so take note.
Multi-Sport Pack: $13 mo, 41 channels including beIN Sports, The Fox Sports family, the Comcast networks, and professional league channels
MLB Extra Innings: $165 per season for 100 out-of-market regular season MLB games
NBA League Pass: $49 per season for up to 40 live games per week
NHL Center Ice: $49.99 per season for up to 40 out-of-market games per week
FOX Soccer Plus w/ Rugby: $15 mo for coverage of numerous soccer and rugby leagues
Outdoor Package: $4 mo for Outdoor Channel, World Fishing Network, Sportsman Channel, and Outside Television
Willow Cricket HD: $14.99 mo
Racetrack Television Network: $50 mo for 80 live feeds of horse races across the world
Lifestyle Channel Packages
There are a few of programming options for viewers. Lifestyle channel packages are for gaining specific channels without subscribing for the top two tiers of DISH Network Core TV package. Good for curbing channel selection, most will find opting for a larger package more cost effective.
Heartland: $6 mo, 10 channels that include Hallmark, Discover Family, Game Show Network, RFD TV, and UP
The Blaze: $5 mo
International TV Packages
Some international channels are available through the DISH Network core packages. However, their international offerings are far more robust. Each package is typically organized by region or language.
Pricing varies according to each option, though viewers are also able to combine them. Like anything else, channel lineups change occasionally. Right now DISH Network has 270 + international channels in 28 languages. Those who follow international media are sure find some worthwhile options.
Smart HD DVR
TV services not offering Hopper Duo / Hopper 3 smart HD DVR receiver are in trouble. The feature is increasingly prevalent, as well a way to mitigate today's streaming options.
DISH Network already creates their own satellites and receivers. Offering their own DVRs in up to 6 rooms is a natural continuation of that policy. They make quality equipment as well. Specs include:
Hopper Duo DVR (Upgrade to Hopper 3 HD DVR for just $5/mo more)
2 TB of recording space
Record up to 16 shows at once
Free Voice remote
Free Smart HD DVR support
Parental controls
App compatibility
6 channel tuner
Recording scheduler
Video controls including instant reply
Dedication to the whole-home entertainment helps make DISH Network unique. Adding their Joey routers spreads the range from the DVR can reach TVs. Most also expand capabilities. The Super Joey, for example, expands the Hopper's 6 channel tuner to 8.
Of course, DVR access comes with its own costs. The current promotion adds DVR for an additional $10. DISH Network Top 120+ package with DVR, for instance, is $69.99 per month.
Dish Hopper 3 and other Additions
DISH Network already has an exceptional DVR. Its capabilities are falling behind the times, however. Recent press covering the Dish Hopper 3 highlights a number of improvements. Many of these are updates that make the DVR more viable. Some are really exciting us.
4K Ultra compatibility
Up to 4 channel split screen
App integration of streaming services
16 channel tuner
Support for simultaneous streams of up to 7 TVs
Voice recognition technology
Netflix compatibility!
Enjoying 4K entertainment throughout the house is also upcoming, as the Joey is receiving a similar update for 4K compatibility. Setup should be a cinch, at least if previous models are any indication. Taking recordings should also be simple in the near future. The HopperGO, for instance, can store up to 100 hours of HD content for devices and computers.
DISH Anywhere, Apps, and Online
Well aware of online alternatives, DISH Network also adds universal access. They have apps for Android, Apple, and Kindle, as well online access for computers. On-demand titles are available along with recordings.
Even more impressive, live TV is completely streamable. Those looking to initiate recordings on-the-go are also in luck. DISH Anywhere enables remote access to the DVR, making management far more convenient.
DISH Outdoor
Those satellites can come in handy. A nice benefit to using DISH Network is the ability to take TV outdoors, or on the road, in RVs. HD is completely possible, as is quickly switching setup to receive local networks.
Special satellite dishes are necessary, but affordable. What is important is compatibility. DISH Network works with a number of manufacturers to ensure smooth setups. There are few plans the RV users can select.
America's Top 120: $69.99 mo, 190+ channels
America's Top 120+: $84.99 mo, 190+ channels and Regional Sports Networks
America's Top 200: $94.99 mo, 240+ channels
America's Top 250: $104.99 mo, 290+ channels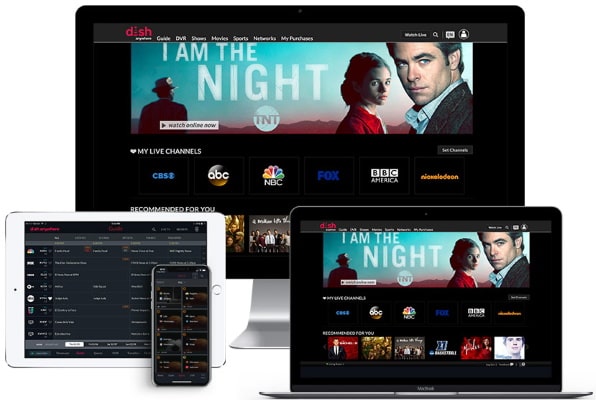 DISH High-Speed Internet
Internet from DISH Network is not exactly the fastest available. However, it is consistent. Subscribers can select between two different TV packages. These can be standalone or come with a TV or Phone subscription.
Good DSL Internet– 12 mbps, $49.99 mo for 2 years
Better DSL Internet– 40 mbps, $59.99 mo for 2 years
DISH Phone Service
Those looking for phone service will find DISH feasible. Other providers have more competitive plans. To be fair, though, DISH uses a satellite system. There are two plans currently available.
Basic Phone: $10 mo, long distance costs an additional $0.05 per minute
Nationwide Phone: $20 mo, 3000 minutes of long distance time, additional costs $0.05 per minute
Notably, DISH's phone features are strong. Subscribers can access a numerous options that bring phone service into the 21st century. Influence obviously comes from cell service. Some features are worth mentioning.
Caller ID
ID blocking
Anonymous call rejection
Voicemail with email
3-way calling
Click to sign up for DISH Network online, or call (844) 558-4431 to sign up by phone.
Customer Service and Other Benefits
DISH's approach is more traditional than other cable companies' customizable packages. Perhaps this is on purpose, as the DISH package puts serious thought into its customer service.
This is nothing new.
Since 2010 DISH has ranked #1 on the American Customer Satisfaction Index.
Makes sense, as setting up and troubleshooting satellites can be more complex than cable. DISH's approach to customer service is an important factor for anyone looking to try satellite services for the first time.
Satellite vs. Cable
The real difference is that satellite TV requires a satellite dish. Once massive, these have significantly shrunk in recent years. Most easily sit on the roof and attract minimum attention.
Arrangement and type is also important. Some homes may require an additional dish to receive specific programming or otherwise guarantee a connection. Finding secondhand dishes is possible, but be aware. Older dish types may be incapable of receiving HD High Definition programming or other large scale inputs. Even if compatible, second-hand dishes may have connectivity issues where newer versions have none.
Most DISH Network new customers will find it dramatically easier to merely use the dishes that DISH Network suggests upon setup.
DISH vs. Other TV Providers
A premium reputation can tarnish over the years. DISH's, however, never has. One of the prime reasons for this is its dedication to quality equipment. DISH's Free Voice Remote with the Google assistant integration is not provided by any competitors. The Hopper Duo is among the best DVRs available.
Similarly, DISH keeps updating its features. DISH Anywhere makes accessing media, and controlling the DVR, far more convenient. TiVO and other services have similar offerings. Price, however, is drastically different. DISH Network subscribers can access and use their DVR for an additional $10 rather than buy the hardware outright, something worth considering.
It's also worth mentioning again that DISH Network includes FREE professional setup. Most companies charge extra to get your service up and running. For comparison, Verizon Fios normally charges $90.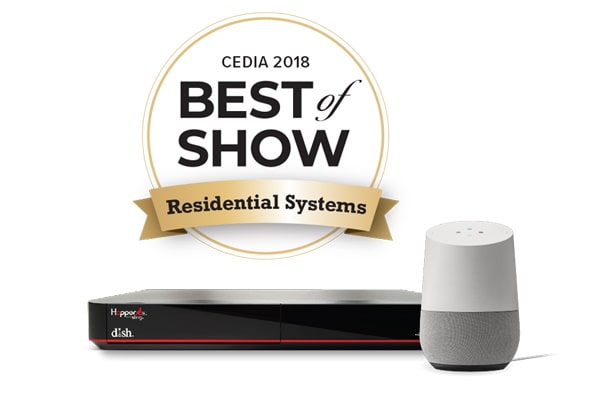 In fact, DISH deals are among the most attractive available anywhere. We even published a DISH vs DIRECTV comparison to help make the distinctions more clear. Time and time again DISH Network proves itself more affordable. Hidden fees and upgrade fees, meanwhile, are nonexistent, though with the 2-year agreement an early termination fee may apply. Upfront fees may apply.
Other details like price guarantee protection, two years in DISH's case, are also sparse among competitors. Prices adjust with time and credit verification may apply. Chances are DISH will continue pricing itself competitively, however, while also offering the latest features.
Get The Best Exclusive DISH Network Deals for New Customers:
DISH TV only $69.99 mo. Free professional installation and Free HD for Life!
Click to sign up for DISH Network online, or call (844) 558-4431 to sign up by phone.