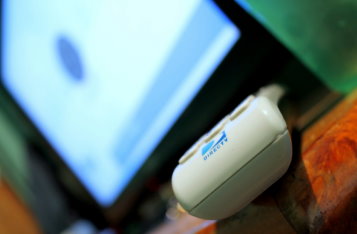 The most popular satellite TV provider in America – DIRECTV Satellite TV offers a wide choice of plans and package deals. Prices start at just $74.99 mo plus taxes. During the ongoing promotion, get valuable discounts and rewards when you sign up online.
Over the last decade, home-entertainment options for Americans have drastically increased. Not only have streaming services made it incredibly easy for people to watch a wide range of television shows and movies, they have made it possible for them to offer their cheapest DIRECTV package ever.
It is harder than ever for pay-TV companies like DISH Network, Verizon Fios, and AT&T DIRECTV to maintain and grow their subscription base. With extra cost being a major concern for many of us, it's clear that the high monthly service fees and equipment fees most pay-TV companies are charging will drive people away.
However, not all pay-TV services need to be expensive. DIRECTV offers affordable pricing options and great deals every month. And even their basic plans include premium features like Genie HD DVR often found only in much pricier plans.
DIRECTV Exclusive Promotional Deals
1. DIRECTV Satellite TV Deal
Get DIRECTV with 160+ channels for only $74.99 mo. TV Activation Fee, normally $19.95, is currently waived when you sign up online. Sign up online and get a $100 VISA Reward Card.
Sign up for DIRECTV and get a $100 Visa® Reward Card
2. DIRECTV + AT&T Internet Bundle Deal
Bundle both essential services onto one low monthly bill. Get DIRECTV Choice with AT&T High Speed Internet for only $134.99 mo plus get First 3 months of HBO Max™, Cinemax®, SHOWTIME®, STARZ®, and EPIX® at no extra cost. Sign up online and get a $100 VISA Reward Card.
Sign up for DIRECTV + AT&T Internet Bundle and get a $100 Visa® Reward Card
What Is DIRECTV?
Similar to most other other pay-TV providers, DIRECTV gives subscribers access to a wide variety of standard and high-definition channels, but it does so via direct-broadcast satellite (DBS) technology.
When you compare DIRECTV package to cable- and other satellite-television providers, DIRECTV is typically a better value, with full-featured plans starting as low as $74.99 mo plus taxes and additional fees.
Unlike most cable companies, DIRECTV does not provide phone or Internet service. However, DIRECTV partners with AT&T Internet to offer bundled packages that include phone and high speed internet.
DIRECTV Packages and Plans 2022
For the most part, the only differences between the plans listed below are the number of movie channel options like HBO & SHOWTIME, and local channel lineup offered and the prices. Streaming channels and DIRECTV's Genie HD DVR can be used with all plans.
Note that in some cases that pricing and availability may vary based on your service area.
Companies like DIRECTV occasionally like to test out new pricing structures in different markets, so confirm your pricing and availability by visiting the DIRECTV sign up page and entering your zip code. Hurry because these DIRECTV deals can end without notice.
DIRECTV NOW (60+ Channels)
Entry level TV streaming plan. Stream 60+ popular channels. Contact DIRECTV for today's pricing and availability.
DIRECTV ENTERTAINMENT All-Included (160+ Channels)
Coming in at $74.99 mo for 12 months plus taxes, the ENTERTAINMENT package comes with 160+ channels.
DIRECTV CHOICE All-Included (185+ Channels)
For $79.99 mo for 12 months plus taxes, residential customers get the CHOICE package, which comes with 185+ channels and the 2022 season of NFL Sunday Ticket.
DIRECTV ULTIMATE All-Included (250+ Channels)
Described as the movie-lovers package, the ULTIMATE package comes with 250+ channels. Pricing is $99.99 mo for 12 months plus taxes.
DIRECTV PREMIER All-Included (330+ Channels)
The PREMIER package is easily the most expensive option at $149.99 mo for 12 mos plus taxes. But it's also the most complete. It has more than 330 channels, and over 200 of them are in full HD.
Premium Channels, Sports Channels, and International Packages
In addition to the base plans described above, there are offers available for a wide variety of DIRECTV channel packages and add-ons including regional sports networks like NFL Sunday Ticket Max, NBA League Pass, and the rest, though a regional sports fee up to $9.99 may apply . For instance, residential customers can elect to subscribe to premium networks, like SHOWTIME, STARZ®, HBO & Cinemax, for an additional monthly fee.
If you sign up today, however, you can secure three free months of HBO Max TM, STARZ, SHOWTIME, and Cinemax. One HBO Max account also includes HBO channels and HBO On Demand
If you elect to sign up for the CHOICE ($60 mo for 12 mos plus taxes and additional fees & taxes such as regional sports fee may apply) TV package or above, you'll get the 2022 – 2023 season of NFL Sunday Ticket app included for free as well. Out-of-market games broadcast only.
International packages, including Spanish, Filipino, and Vietnamese packages, are also available. Select int'l games exlcuded. Read more about NFL Sunday Ticket subscription. Read more about MLB Network.
Are There Any Family DIRECTV Packages?
Technically, yes. There is a DIRECTV Family Package that costs only $29.99 per month plus taxes and includes about 18 extra channels.
However, it is probably NOT actually the best DIRECTV package for most families. That's because for an additional $5 per month, you can get DIRECTV Select, which includes over 155(!) channels. That's 100 extra channels including Travel Channel, HGTV, and more.
In the end, it's up to you to decide which TV package is best for your household. To see a list of DIRECTV channels included with the Family Package, visit this page.
DIRECTV App: Stream Live TV to Your Mobile Device or Computer
No matter which plan you subscribe to, you will gain access to more than 100 live channels on your phone, tablet, and computer with the DIRECTV App. There are also thousands of titles available On Demand. You can even access DIRECTV HD programming when you're away from home when you use the App.
Genie: DIRECTV's HD DVR System
DIRECTV's HD DVR system is known as Genie. It can be used to record up to five of your favorite shows at the same time and it can store up to 200 hours of HD content.
When combined with Genie Minis, which are basically receivers for one Genie HD DVR to use wireless internet connected HD DVR & power their entire home from any TV in range. Other interesting features, like the ability to watch two of your favorite shows at once on a single television, are nice to have as well… but the average person probably won't use them much.
The Fine Print
Unless you pay close attention when signing up for pay TV & internet service, there's a good chance that you're going to be hit by at least a few additional fees, taxes, and equipment fees extra applies. This can be true with DIRECTV as well.
The package prices listed are good for the first 12 months, then pay the prevailing rate. Autopay paperless bill req'd, but all DIRECTV offers require a 24-month agreement. So you can expect your monthly bill to increase once the first year of your plan is up. Prices higher in 2nd year.
Don't sign up for a 24-month plan with the intention of cancelling once your monthly fee goes up.
DIRECTV charges a $15 deactivation fee for early cancellations plus a prorated early cancellation fee of up to $20 per month.
Sign up for DIRECTV and get a $100 Reward Card
FAQ About DIRECTV Service
DIRECTV is a satellite TV service that provides digital television programming to subscribers in the United States. They are ahead of their competition regarding HD channels offered and their number of subscribers.
New DIRECTV deals offer several affordable packages that include HD channel lineup, international programming, pay-per-view, and more.
Here are some of the most common questions about DIRECTV.
How Many Channels Does DIRECTV Offer?
DIRECTV offers over 330 channels, including local channels in most markets. The channels available to you will depend on the package you choose.
Currently DIRECTV offers four packages to its customers, as well as NCAA March Madness (basketball all month long), NFL Sunday Ticket, NBA League Pass, MLB Extra Innings, NHL Center Ice, International Entertainment, and MLS Direct Kick DIRECTV sports packages.
Entertainment
The Entertainment package includes 160 primary channels as well as ESPN, CNN, Nickelodeon, and HGTV.
Choice
The Choice package includes 185 channels plus NFL Sunday Ticket at no additional cost.
Ultimate
The Ultimate package includes 250 channels as well as the NFL Sunday Ticket package at no additional cost.
Premier
The Premier package includes 330 channels as well as access to HBO Max app, Cinemax, Showtime, Starz, and the NFL Sunday Ticket Max.
What is the NFL Sunday Ticket?
The NFL Sunday Ticket is a package that allows you to watch every out-of-market NFL game live on Sundays. It is an excellent add-on if you are a sports programming fanatic and love to host parties at your home.
Does DIRECTV Offer Packages For Businesses?
Yes, they do offer packages for businesses. They don't list prices on their site. Instead, you will need to contact them for a free quote.
The Commercial Choice package is available nationwide and is currently rated number one for overall satisfaction by bars and restaurants.
This result is based on a 2020 national survey of 1,000 bar and restaurant subscribers that have been DIRECTV customers for at least three months.
What Are the Early Termination Fees For DIRECTV?
Early Termination Fees will apply if you cancel the service prior to contract completion. The fee amount will depend on how long you have been a customer.
You will be required to pay $20 for each month remaining in the agreement. For example, if you cancel the contract after one year, you still have 12 months left in your contract. That means you will owe DIRECTV an early termination fee of $240.
If you don't return your equipment, you will be assessed a fee between $45 and $135, depending on your HD equipment model.
The only way around the fee is to cancel the contract before installation. In that case, you will receive a full refund.
What Is The DIRECTV Genie?
The DIRECTV Genie is a whole-home HD DVR receiver that allows you to make DVR recordings, pause, and rewind live TV. The Genie also allows you to watch TV in any room of your house.
You can record up to 5 shows simultaneously and store up to 200 hours of DIRECTV HD programming.
The Genie also comes with built-in apps like Netflix, Pandora, and iHeartRadio so you can watch your favorite shows and movies or listen to music without ever having to leave your comfortable couch.
What Is The DIRECTV App?
This is a free app that allows you to watch your favorite shows and movies on your mobile device.
You can also use the app to control your DIRECTV Genie, record shows, and set up parental controls. The app is available for iOS, Android, and Windows Phone devices.
What Is The Equipment Fee For DIRECTV?
DIRECTV charges a fee of $7 per month for each receiver, Genie Mini, and DIRECTV Ready TV device on your account, as long as you are the DIRECTV account holder. If you are a DIRECTV customer before 7/24/14 who has two devices, the fee is $7 per month. Customers will receive an additional $7 fee for each additional receiver.
There are no additional fees on the first four devices for those who have a package with up to 4 receivers. There is a $7 per month fee for all devices after that. There is also a one-time $19.95 activation fee. New approved residential customers only (equipment lease req'd).
What Is the Minimum Term For DIRECTV Service?
DIRECTV requires a 24-month commitment for all of its packages. If you want to try out their service to see if it works for you, you will need to call them to see what they can offer you.
How Do I Cancel My DIRECTV Service?
Cancelling your service is as easy as calling customer service at 1-800-531-5000. Keep in mind that you will be charged an Early Termination Fee if you cancel before the end of your contract.
Is DIRECTV Available In My Area?
Want to find out which DIRECTV package is available in your home? DIRECTV is available in most areas of the United States. You can use their online tool to check availability in your area.
Click the link below, choose one of the available DIRECTV bundles, and enter your service address and email address on the following screen. Bundling all three broadband services on one bill is the most convenient option. But that's only possible if it's available in your service area.
Click here to sign up on the DIRECTV website and claim your $100 VISA Reward Card. You will get today's BEST pricing and we will get a small commission at no extra cost to you.